Home

Standard Hydraulic Cylinders Production

CA Series
CA Series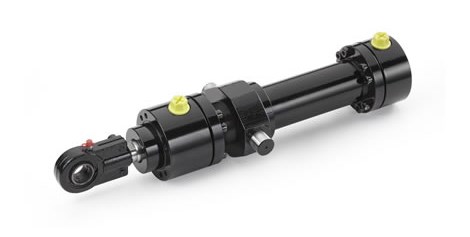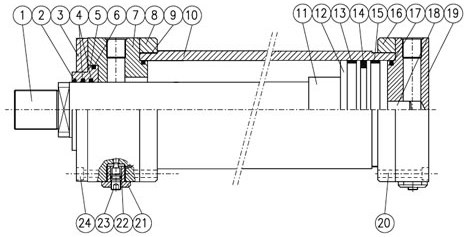 The compact construction with round head fits to the most demanding and challenging industrial actuation requests with continuous nominal pressure up to 16 MPa.

The choice of selected materials, the severe controls of 100% of all cylinders produced and the quality of the means of production, allows us to reach high standards of quality, reliability and enduring product performance.

The seals used, supplied by premium suppliers, grant high performance and international availability. The wide range of seals, allows us to offer cylinders for applications with different kinds of hydraulic fluids, speed, frequency and operating temperature.

Our production includes the optional integration of position transducers.

Technical charateristics:
Standard ISO 6020/1
Nominal pressure 16 MPa (continuous operation)
Maximum pressure 25 MPa
Bore 40-320 mm
Stroke up to 4000 mm
Single or double rod
Up to 2 rod diameter per bore
8 Mounting styles Ref. ISO MP3 – MF4 – MF3 –MS2 –MT4 – MF1 –MF2 –MP5
Options:
Fixed or adjustable cushions
Integrated head mounted proximity sensor
Integrated position transducer
Air bleeds
Rod treatment : chromed, induction hardened and chromed, nickel-chromed
Drainage


EPC Cylinder configurator
This is an innovative tool that allows the client to configure CA cylinders in a rapid and intuitive way, guiding the technician through the choices of all the options available. Once the cylinder code is defined, the EPC software provides 2D, 3D and PDF drawings, and gives the user the possibility to save projects and request offers.
With the complete access, reserved to the purchasing department, it is possible to make orders directly. For all orders received through EPC an extra discount will be applied.

| | | |
| --- | --- | --- |
| N° | ITEM | MATERIAL |
| 1 | Rod | Chromium-plated steel |
| 2 | Dust scraper | Nitrile rubber |
| 3 | Guide flange | Steel |
| 4 | Rod seal | Nitrile rubber + PTFE |
| 5 | Guide bushing | Steel |
| 6 | O-Ring + anti-extrusion | Nitrile rubber + sealon |
| 7 | Front head | Steel |
| 8 | Pipe flange | Steel |
| 9 | O-Ring + anti-extrusion | Nitrile rubber + sealon |
| 10 | Liner | Steel |
| 11 | Front brake bushing | Steel |
| 12 | Piston | Steel |
| 13 | Anti-friction slide | PTFE |
| 14 | Piston b seal | Nitrile rubber + PTFE |
| 15 | Anti-friction slide | Nitrile rubber + PTFE |
| 16 | Pipe flange | Steel |
| 17 | O-Ring + anti-extrusion | Nitrile rubber + sealon |
| 18 | Rear brake | Steel |
| 19 | Rear head | Steel |
| 20 | Cap screw | Steel |
| 21 | Safety plug | Steel |
| 22 | O-Ring | Nitrile rubber |
| 23 | Adjustment needle | Steel |
| 24 | Position indicator | Steel |
Mounting style