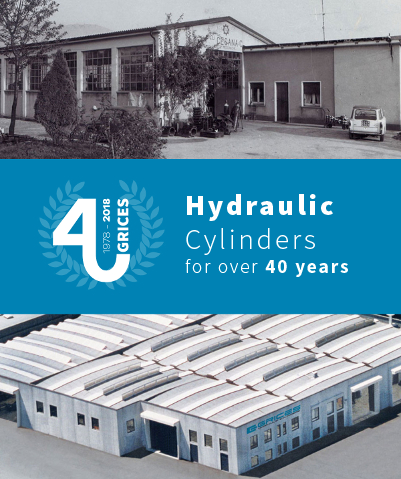 Happy Birthday Grices
It was the 1978. In that year Mr. Bruno Cesana founded Grices, a company focused on the production of hydraulic cylinders. In the meanwhile we have grown, gaining an important role on the market thanks to our experience. Then in 1988 the generational transition occurs.
With the entrance of sons Mauro and Massimo, a new success story starts. The industrialization process is carried on a large scale, with the production of ISO cylinders, the first fairs, the new headquarters in Valgreghentino and the strenghtening of the production process. Today Grices celebrates 40 years of activity, an important milestone reached with our clients, that have always evaluated the team competence and the products quality.
This is why we want to celebrate together with you!
Who we were and who we are
It begun with the idea and the passion of a man, Mr. Bruno Cesana, and today it relies on more than 30 employees that follow production, technical, accounting and commercial departments. Thanks to the employment of new staff the family-run business has grown maintaining the original "modus operandi" that identifies it. This is why who we were, we are today, with a strong experience and the same passion of 40 years ago.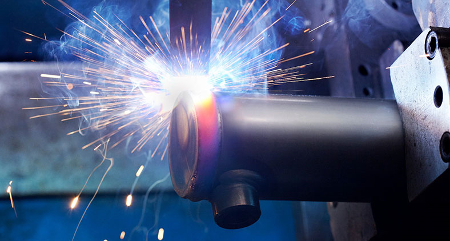 Our values
PASSION, a well known and misused concept. But in this word the tradition of our company focuses. The passion of those who everyday "puts their hands on it" and recognise the scent of iron as familiar.
Who joined our team during the past years has learnt that FLEXIBILITY, extreme ATTENTION, and an eye to INNOVATION are essential values in order to provide our clients with the best and to engage new challanges with confidence and knowledge.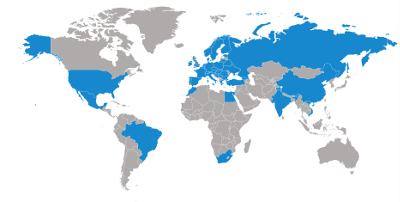 Our products know no borders
All of our production is designed and made in Italy, in our headquarters in Valgreghentino. Once ready our products travel all over the world and are delivered in Europe, United States of America, South America, Africa and Asia.